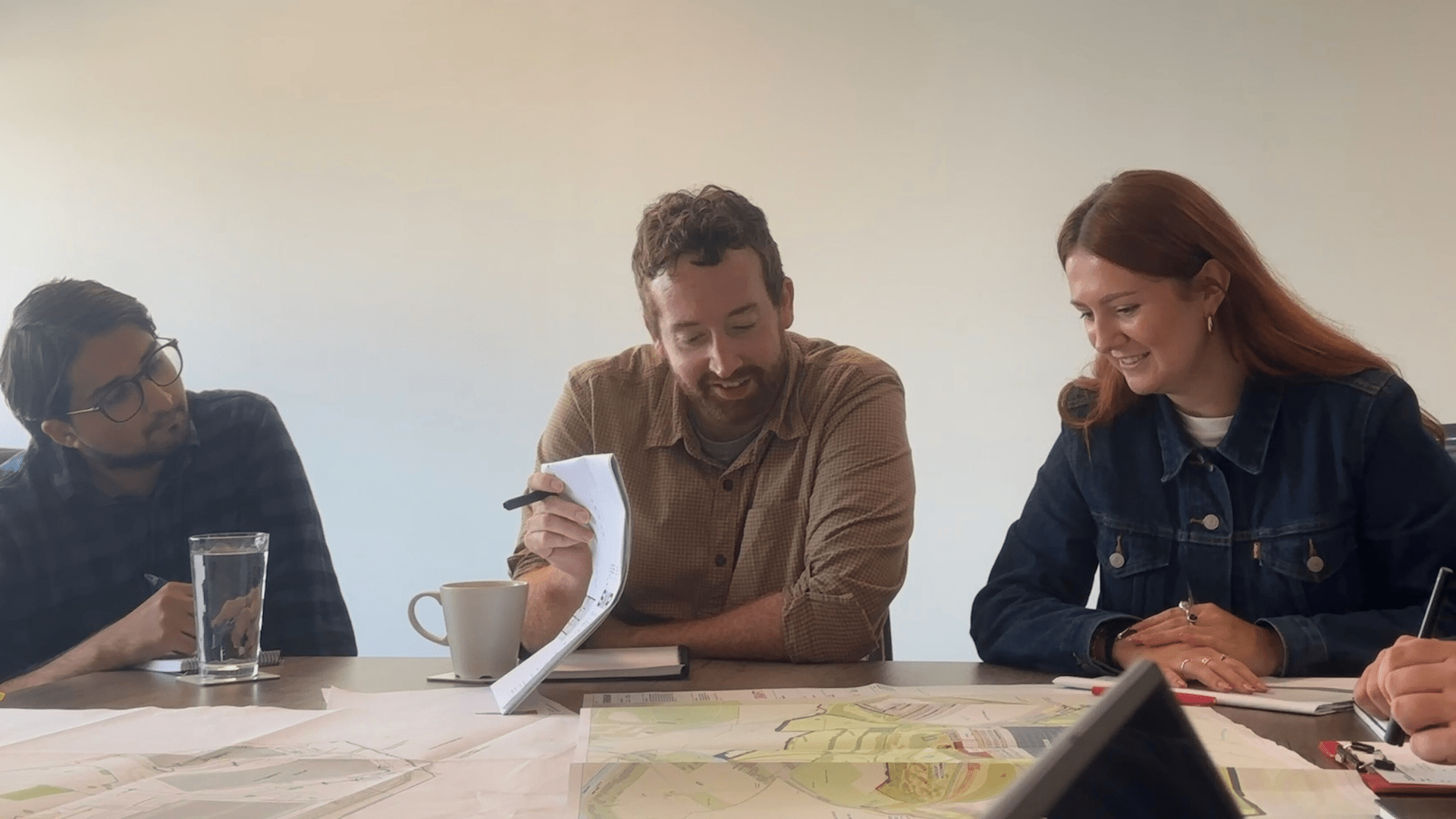 SMR Academy
Becoming a RIBA / CIAT Member with SMR Architects
SMR Architects support team members who want to pursue their qualifications and registrations during their employment with the practice. Our experienced stuff and the newly qualified members support candidates through their journey towards their qualifications and registration at RIBA and CIAT.
SMR Architects get to meet the student world and the academic community by joining assessment and exhibition days through the year.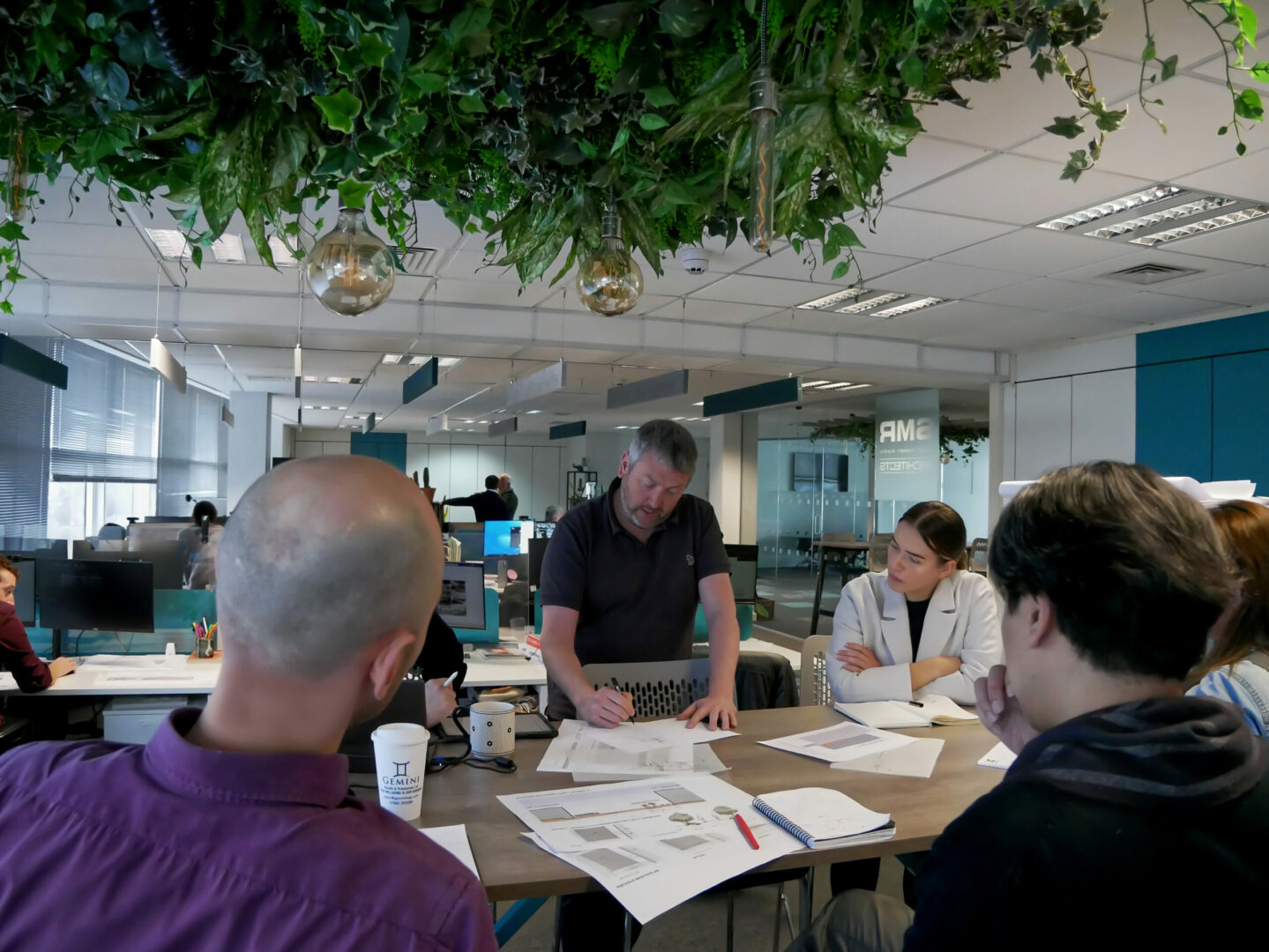 Testimonials
RIBA part III – Migena joined SMR Architects in December 2020 and passed her RIBA Part III exams in April 2022
"The SMR Academy really helped me through attaining my qualification, mainly through the resources and members of the group. The allocation of the Academy room filled with resources also helped, as well as having this space just for the exam days was very useful. Within the SMR Academy we have a range of different members who have varied experience all contributed towards helping me at some point during the course, through examining my scenario and exam answers. Thank you to group and SMR for providing the facilities!"
MCIAT – Josh started working for SMR Architects in May 2021 and registered in CIAT in July 2022
"'Starting my time at SMR I was fortunate to pass the first stage of becoming an MCIAT, the POP record route. All I needed to do was to complete the interview stage. Having not passed this first time, I was pensive in doing this quicker than asked, but I was encouraged by colleagues that I could get it done this time round. I had great help from Chris and Ryan, who guided me to write up and answer the questions which I had been referred to redo. They helped with also giving me a grilling (the practice round) before my interview to help any unforeseen questions. All this helped with my confidence and allowed me to pass in becoming an Accredited Charted Architectural Technologist. I am very grateful for their help and the encouragement of the team to strive on forward."
ARB Prescribed Examination (International Conversion) – Tessa joined #TeamSMR in 2020 and passed her RIBA Part III exams in 2021, and her ARB Prescribed Examination in 2023
"The SMR Academy helped create a real sense of camaraderie between those of us approaching the part 3. The Academy allowed us to access the pool of resources from part 3 candidates past and present and support those taking the exam after us. The weekly exam practice sessions really helped me to get a sense of what sorts of questions to expect and was invaluable preparation time. One of my best memories were recently passed students dropping in to give us some exam tips and tricks".
Opportunities & Apprenticeships
Our teams are given the freedom to be creative and innovative and to challenge themselves as they progress in their careers. In supporting our employees, we offer excellent benefits in our studio office, and everyone has access to our ongoing mentoring. Progression within SMR is transparent and is based on competency and encourages creativity. SMR structures are designed to encourage everyone to further progress within Architecture and to reach their full potential.
Our competitive salaries are complemented by an active social and sporting calendar. Supporting individual career journeys, we provide access to SMRs Learning Academy and external & internal CPDs and development programmes.
We recognise that returning to University to complete an architectural Master's can be challenging, therefore, we have established the SMR Architectural Apprenticeship, where we pair with local Universities to offer students RIBA accredited Level 7 Architect Apprenticeships, including Part 2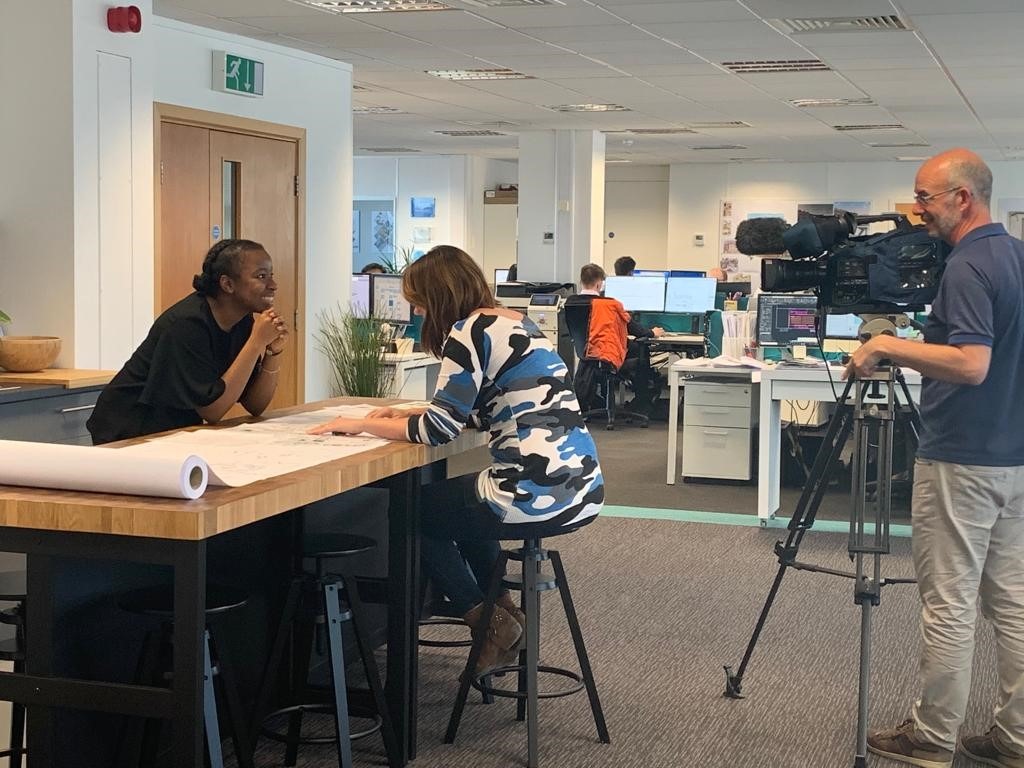 Working at SMR Architects